uCalc Transform
This innovative tool lets you transform text in unprecedented ways. Use it to refactor your code, convert your code from one programming language to another, automate repetitive changes in ordinary text, and much more.
Download
More info...
uCalc Fast Math Parser (32-bit and 64-bit)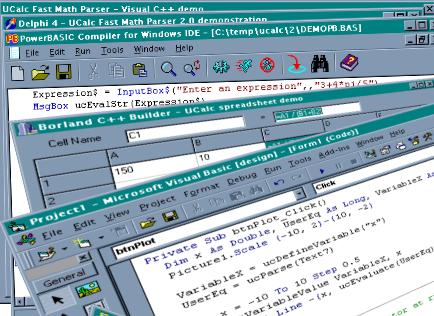 uCalc FMP lets your program evaluate expressions defined at runtime. Ease of implementation, flexibility, sturdiness and speed are at the core of the product's design. Works with 32-bit and 64-bit applications.
Download
More info...
Demo
uCalc String Library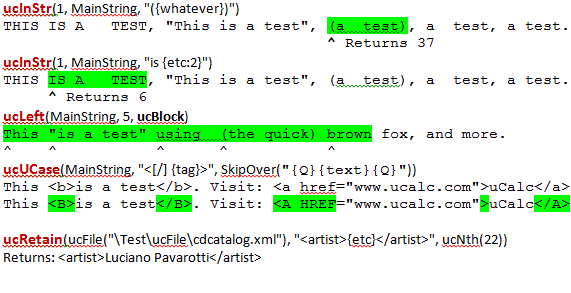 These string functions will let your apps parse text in very powerful new ways, with great ease.
Download
More info...
uCalc Console Calculator
uCalc Console Calculator is a very powerful calculator with a simple interface. It shares features with the current batch of other uCalc products.
Download
More info...
Demo
uCalc Graphing Calculator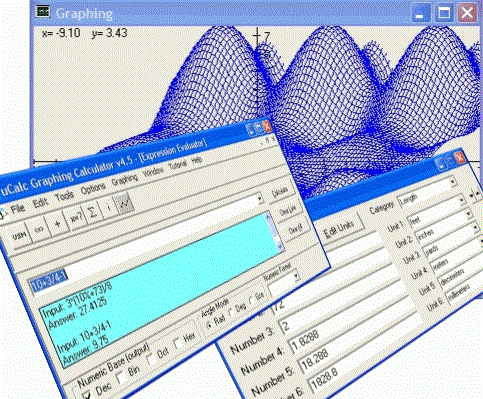 This scientific calculator is intended for high school/college math students. Anyone else can use it for everyday calculations as well.
Download
More info...
uCalc Search/Replace (beta)
Find text, or patterns of text in your PC that you couldn't find with Windows Search. Also, transform text intuitively, in ways not possible with traditional search/replace features you've used before.
Download
More info...
uCalc Language Builder (beta)
This takes parsing to the next level. It parses any kind of text or source code. You can build versions of BASIC, Forth, or your own fancy new language. uCalc removes the complexity and mystery usually associated with language building.
Download
More info...
Dacorbi Pattern Search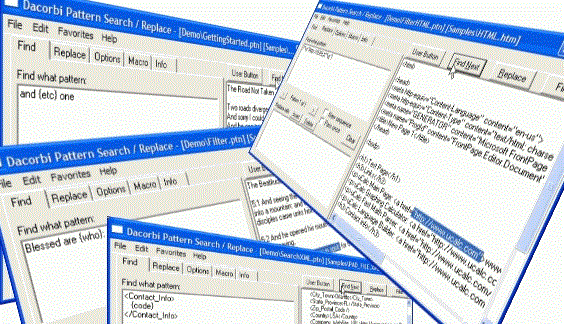 This allows you to perform search and search/replace operations on text using easy-to-understand but powerful patterns.
Download
More info...
Join uCalc on Twitter, LinkedIn, Facebook, GitHub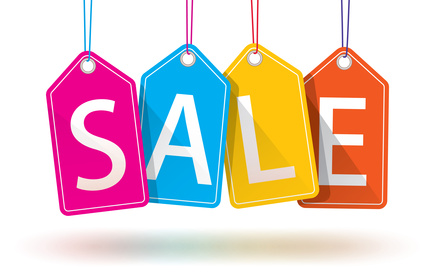 In anticipation of the release of the upcoming multiplatform uCalc, get all these at a near giveaway price:
Current 32 & 64-bit

uCalc

Fast Math Parser for Windows
Current uCalc String Library
Current uCalc Transform
Upcoming free upgrades to all of the above
Upcoming uCalc for Linux, Android, OS X, iOS
Today's crazy low price:
$ 155 USD
Act now! Each passing day the price automatically goes up.